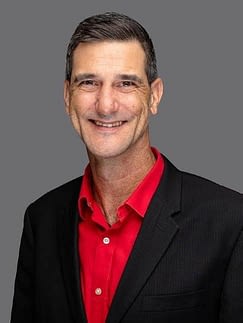 Benjamin Rosky's insurance career started in 1996 selling life and disability insurance to credit card holders. This is where he earned licenses for, life, health, disability, property and casualty insurance. Shortly after, Ben worked at a local hospital as a patient advocate in the business office. Consulting with patients of the hospital on their bills, interpreting them, conduct audits, negotiating balances, setting up payment plans, and fighting to get their claims paid every day revealed a raw, behind-the-scenes perspective on our system of financing healthcare.
In Spring of 1999, he took a leap of faith to leave the hospital & join a small, family-owned insurance agency called L & A Services. Going from a salary to a commission-only health insurance broker was scary. However, serving these individuals & families is where he found his passion: helping the customer be proactive instead of reactive to the threat of a large hospital bill. In addition, his background at the hospital provides a unique skill to provide valuable advice on EOB's, prior authorizations, appeals, and many other common claim-related issues…often before the claim even occurs. This is not a common skill with today's insurance brokers.
In November of 2019, L&A Services became a proud partner of PCF Insurance Services of the West, via Capital West Insurance, our local branch. The move provided L&A with additional resources to provide better service to our clients. Through this relationship, L&A is able to offer virtually any type of insurance in any state through one of our large network of partners scattered throughout the country.
When Ben is not doing insurance work, you may find him hosting a trivia show or making people laugh at a local comedy club. Personal time is spent with his precious son Declan and their little cat Oreo.
Mr. Rosky earned his Registered Health Underwriter® designation from The American College in 2006 and his Registered Employee Benefits Consultant® designation from National Association of Benefits & Insurance Professionals in 2023.